YCL002C
Share your knowledge...Edit this entry!
| | |
| --- | --- |
| Systematic name | YCL002C |
| Gene name | |
| Aliases | |
| Feature type | ORF, Uncharacterized |
| Coordinates | Chr III:111675..110808 |
| Primary SGDID | S000000508 |

Description of YCL002C: Putative protein of unknown function; YCL002C is not an essential gene[1]





Community Commentary
About Community Commentary. Please share your knowledge!

Knocking out the YCLO02C seems to have no effect on growth after incubating for 5 days on the Nitrogen omitted media.
YCL002C is more sensitive than BY4735(wild) given that there is less colonizes present when under the same stress.
This gene is part of the UW-Stout Orphan Gene Project. Learn more here.

In a BY4735 background, knocking out YCL002C seems to have no effect on growth rate in log-phase in YPD. In this assay, the BY4735 strain's doubling time was 124 minutes, while the YCL002C knock-out strain's doubling time was 134 minutes. However, the knock-out strain did reach a substantially higher OD600 before saturating.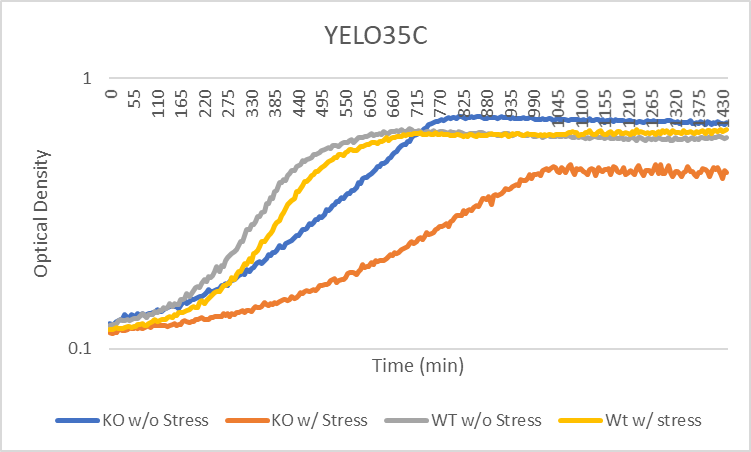 Methanol Sensitivity
The wild type had a doubling time of 175 minutes, the YCL002 had a doubling time of 315 minutes. The addition of methanol sped up our reaction and caused the yeast cells to multiply faster.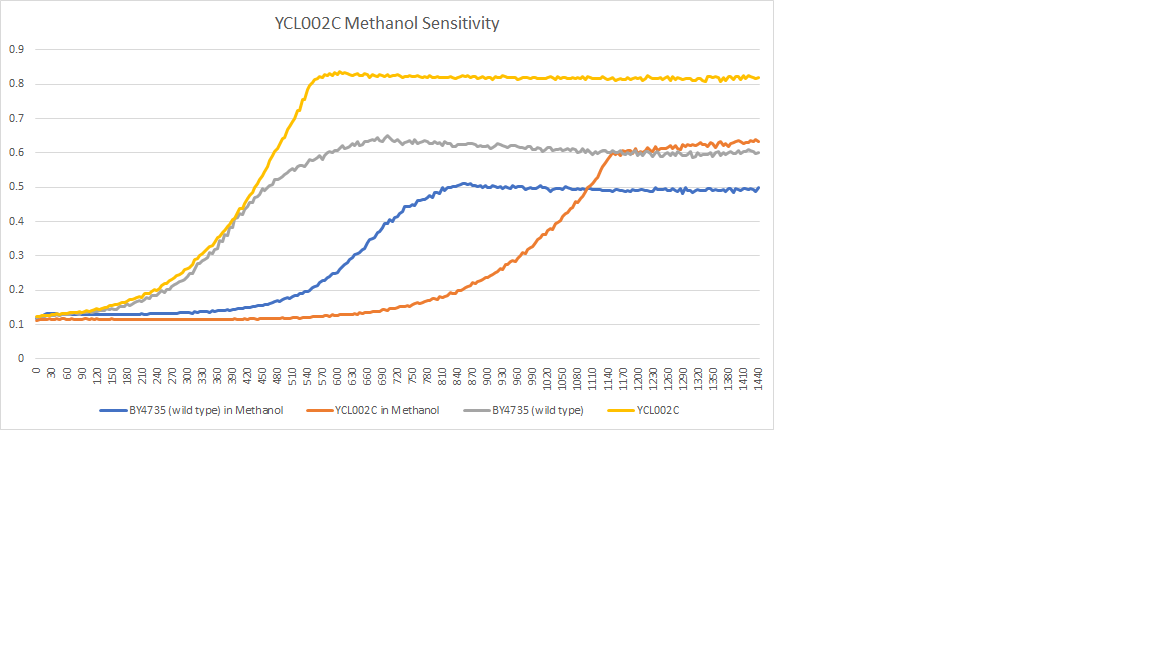 References
See Help:References on how to add references
See Help:Categories on how to add the wiki page for this gene to a Category