Difference between revisions of "Main Page"
Line 1:
Line 1:
−

[http://at-company.eu/thumbUploadDir/pics/news-1975.html crawford] [http://pbnf.org/engine/inc/files/topic-924.html system of a down guitar tabs] [http://vforveeno.com/images/icons/article-1197.htm anime free movie nude] [http://www.daydaytop.com.cn/domainruantuicomcn/styles/article-908.htm imported fantasy swords] [http://pidstudio.com/components/com_fish/resource-954.html brunet]

 
−

trocboc

 
 

<protect>

 

<protect>

 

<big>'''Welcome to the Yeast Wiki'''</big>

 

<big>'''Welcome to the Yeast Wiki'''</big>
---
Revision as of 09:05, 24 November 2008
<protect> Welcome to the Yeast Wiki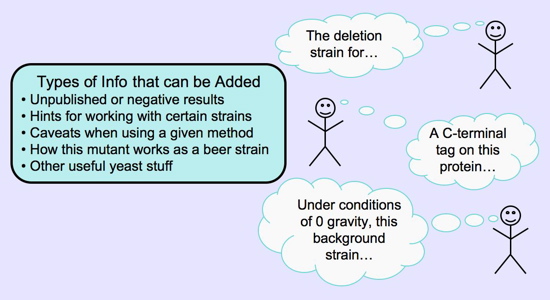 Use the search box in left-hand navigation bar to find or create specific wiki pages.
Find already existing gene pages pre-filled with basic info from SGD by entering an ORF or gene name into the search box.
Use these wiki pages as a place to enter your observations or notes for a gene or ORF.
It's easy to add info! Just create an account via the "Log in/Create an account" link in the upper right-hand corner of this page.
Table of Contents
Protocols and Methods: Includes useful yeast protocols and methods posted by researchers.
Reagents: Includes links to plasmid collections and other useful reagents, such as antibodies.
Strains: Includes information about strain collections and the major yeast strain backgrounds.
General Topics: A collection of information about the general biology of S. cerevisiae and other fungi, including educational resources.
Career Resources: Includes links to job opportunities posted by researchers.
Useful SGD Links
Specification for New Interactions and Phenotype FTP files
Useful Wiki Links
MediaWiki User's Guide | MediaWiki FAQ | Quick Guide to Editing Wiki Text </protect>